The Conrad Research Group
We are supported by NSF and MIT
Graduate students:
Ben Jones, Christina Ignarra (top)
Marjon Moulai, Gabriel Collin (bottom)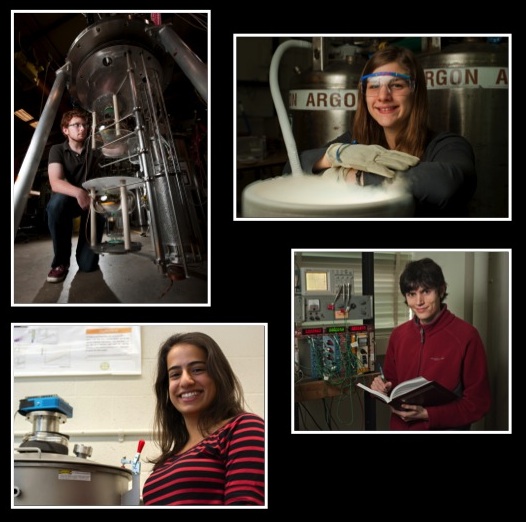 Research Program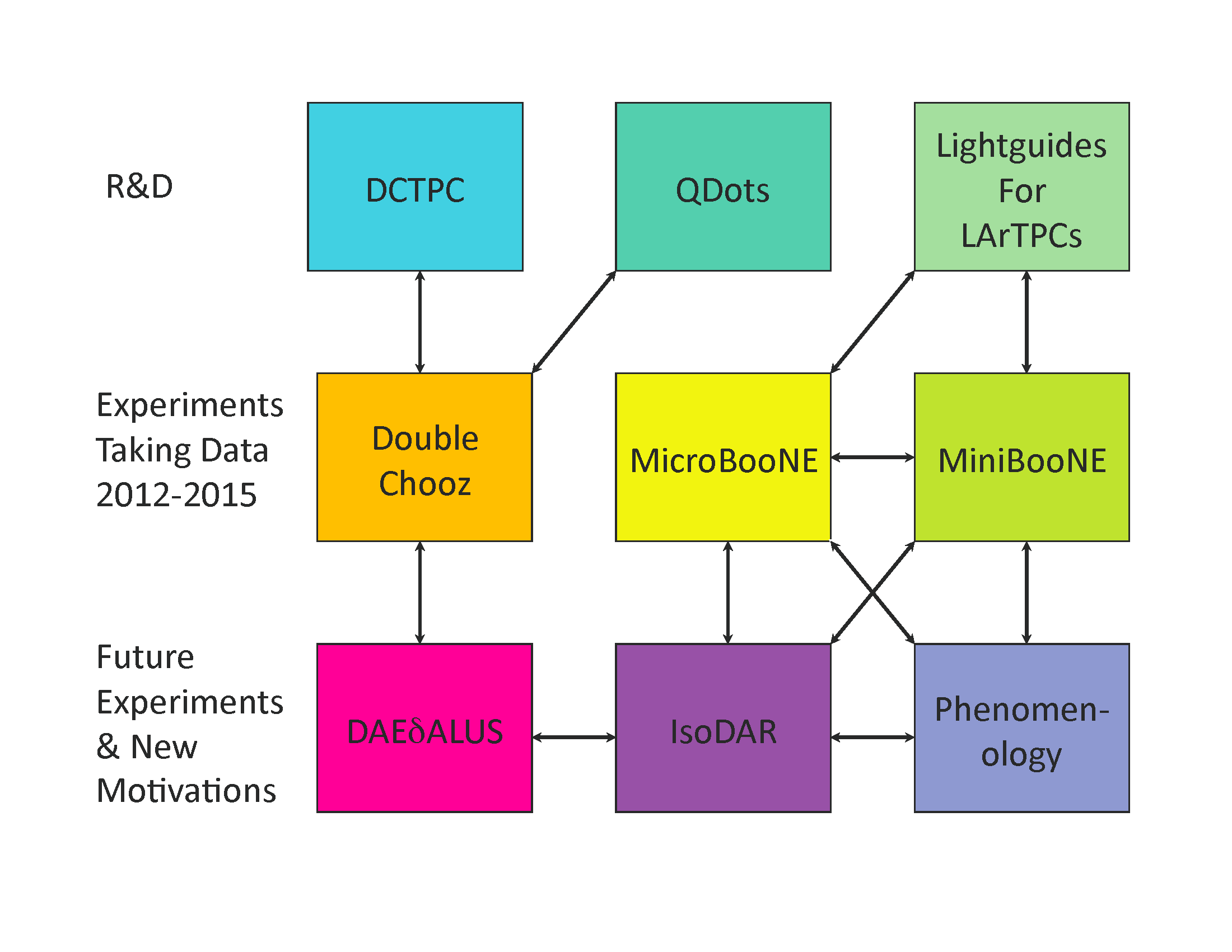 Arrows show how projects are linked. Click on the boxes to learn more!
People
Postdocs:
Josh Spitz -- primarily Double Chooz
Matt Toups -- primarily MicroBooNE
Daniel Winklehner -- IsoDAR and DAEdALUS
Grad Students:
Gabriel Collin -- MicroBooNE
Christina Ignarra -- MicroBooNE and MiniBooNE
Ben Jones -- MicroBooNE
Marjon Moulai -- DCTPC and IsoDAR
UROP Undergrads:
Zander Moss -- MicroBooNE/Lightguides
Allie Healy -- DCTPC
Others:
Retired high school teacher and mechanical engineer: Len Bugel-- all of the above!
Accelerator physicist: Jose Alonso -- IsoDAR and DAEdALUS
Those who left us within the last year...Congrats and best of luck always!
Kazu received his on the Double Chooz experiment and is now a postdoc at Columbia University
Teppei Katori began his gaculty position at Queen Mary University of London
Christie Chiu has graduated from MIT and is attending Harvard for graduate school
Recent Awards and Fellowships
Gabriel Collin -- URA Visiting Scholar Award, Fall 2013
Ben Jones -- URA Visiting Scholar Award, 2011-12
Georgia Karagiorgi (graduated from our group in 2010) -- The Tanaka Thesis Prize, 2012
Teppei Katori -- IUPAP Young Scientist Prize, 2012; American Physical Society Henry Primakoff Award, 2013
Josh Spitz -- Pappalardo Fellow 2011-2014
This page was updated January 2014.